Are you someone who loves to travel or wants to travel more? Are you finally a big boy or girl and can make your own travel plans? Are you gearing up for the end of quarantine? Whatever the case, I wanted to share my favorite airlines with you! These are the best airlines to fly on.
So without further blah blah blahs, here are my favorite airlines!
Southwest was first founded in 1967 (groovy man!) and adopted its current name in 1971. With what began as the best little airline in Texas quickly has grown into the #1 airline in the United States according to Usa Today in 2019!
Here is what makes Southwest one of my favorite airlines
Companion Pass!
What is it? Well, simply put, it's free airfare for a companion! While it's not quite that simple–you can earn the companion pass 2 ways. The first way is to fly 100 times in a year. (That's a lot! A great way to rack up those flights is to fly for work and use your RapidRewards number for each booking. The second way–which we did, was to use signup bonuses and and Southwest Chase branded credit cards! I'll have a totally different post about that later.
Southwest is probably the most fair and equal airline ever. That means there isn't a fancy first class or shitty "budget" option. It's literally all the same for everyone.
If you like to gamble, they'll let you! Okay, not really. But you can pay for either a Business Select ticket and be boarded in the first group OR purchase the early bird sign in to check in earlier than the other peasants. The only guarantee of getting the specific seat you want is to pay to be in their first boarding round A1-A15 (Business Select). You can also get early bird sign-in but it's just a gamble. Southwest allows you to check in 24 hours before your departure. Exactly 24 hours. So if you want a specific seat, you need to set your alarm for exactly 24 hours before your flight and log into the app to check in. Early bird tickets are allowed to check in 36 hours in advance which can help you beat the lines. I find it a bit unnecessary and if you're savvy and can just check in 24 hours in advance exactly you're guaranteed good boarding.
Southwest has super organized boarding. You're separated into Groups A, B, and C. A boards first, C last. Within your letter group, you're assigned a number. Southwest places a boarding area outside each of their terminals with the corresponding ticket numbers on it so you wait in an orderly line JUST LIKE KINDERGARTEN. It's efficient, fair, and you don't have to push and crowd a terminal like every obnoxious travel has for the past 20 years.
Southwest flies to Hawaii. FOR CHEAP. How cheap you ask? In 2019, Southwest opened up flights from the West coast to the best place on earth, Hawaii. They were selling tickets from San Jose to Hawaii for $99. OMG!!!! Checking flights from San Diego to Honolulu in July (it's mid May right now), I found direct tickets for $150 one way. INSANE!
Southwest lets you check 2 bags for FREE. On average, that's going to save you around $200-$400 round trip. You are also allowed a carry-on AND a small personal item like a backpack, purse, laptop bag.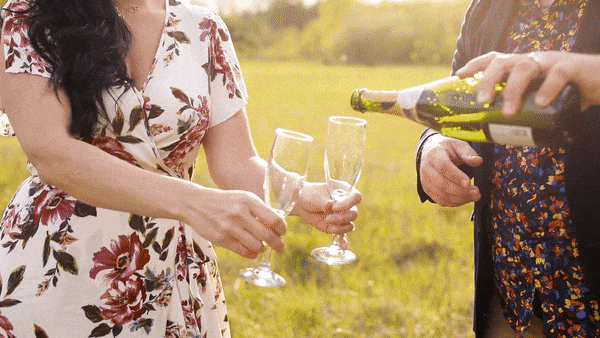 Southwest is hands down, my favorite airline. They're good to their people that work for them, they are efficient, and their flight rates are unbeatable.
Did I forget to mention that Southwest also flies to 10 different counties and our favorite caribbean territory, Puerto Rico! So whether you're craving some authentic west coast Mexicali love or want the rainy jungles of Costa Rica, Southwest can and WILL take you there! This is definitely just another reason why Southwest is one of my favorite airlines!
WHAT ARE THE CONS?
Well, if you're a frequent traveler who likes amenities Southwest might not be for you. There are no private airport lounges and no business or first class options. You can't book a flight from Indianapolis to Hawaii directly. You have to book two flights because Southwest doesn't offer flight connections in app yet. They know and hopefully they'll fix that one day. But it's not a big deal to fly to one of the 4 nonstop hubs in SoCal to Hawaii like San Diego, Sacramento, San Jose, or Oakland before heading to the 5 destinations on 4 of the main islands, Kauai, Oahu, Maui, and Hawaii (The Big Island). So really, these aren't big cons. They're just small obstacles that 5 extra minutes will solve. Or you can call Southwest and they can do it for you.
My next favorite airline is Alaska Airlines.
The 5th largest American airline provider, Alaska Airways was founded in 1932 and officially adopted the name Alaskan Airlines in 1944. It's home base is ironically, not in Alaska, but rather, Seattle, Washington. Now, I was connected with Alaska Airlines because they have excellent service and a cobranded Chase Visa credit card that gives you some serious bang for your buck. (more on that later).
What makes Alaska Airlines one of my favorite airlines? Let me tell you!
Alaska Airlines has premium features that cost less than other airlines. Have you ever wanted to feel like a baller? Get a day pass or earn one through flying and you're officially titled as an airline baller. Free drinks, champagne, beer, hot and cold foods, and a quiet space away from all the screaming children and coughing mouth-breathers would make anyone feel like a queen (or king). Alaska has lounges in some of the major airports around the United States and you can pick up a pass for your travels for $50 a person. It honestly might SAVE you money if you plan on feeding yourselves and getting airport schwasted (Or at least airport tipsy).
Alaska Airlines has real business class seating. Plush, luxurious, and slightly dated, Alaska Airlines has labeled what we "normies" call business class as first class. Does that mean it comes with a premium cost? Not necessarily. For a few hundred extra dollars, you can score a first class seat which includes all the premium liquor bottles you can handle before getting air marshaled to prison for being a nuisance. It also comes with a really nicely created gourmet meal, a wet towel when you first sit down to wipe down your face and hands (???), and some premo snacks. It'll also save you $10 because First class gets free tablets for all the premo Hollywood movie binging you need.
If your taste isn't quite that rich but you're still a thirsty traveler like I am, you can opt for something a little more cost effective. Premium Class seating is the WAY TO GO. Seriously, yes. I'm 6'4" and that makes flying a bitch sometimes. Short flights aren't a problem in normal human seating but since I'm a fucking jolly giant, it can make travel challenging when flights push 3 or 4 hours. Legs get a little cramped and I get a little fussy. Premium Class seating includes two things. Number 1: extra leg room. 4 extra inches! While 4 inches might not sound like a lot, believe me, it's a lifesaver when you're traveling. But wait, THERE'S MORE! Premium Class also includes complimentary premium beverages (read booze). You also get early boarding after First Class (of course).
Alaska has a great mileage plan that has a lot of value. Picking up an Alaska Signature Visa Card and spending the required minimum will score you two amazing things. 40,000 points to travel on AND a companion pass! You'll have to do some Travel Hack Magic (which is my new showgirl name by the way) in order to use those 40,000 points. BUT it CAN book you a first class flight from San Francisco to Honolulu (a 6 hour flight) for the entire amount of points! Definitely a good use of points if you ask me.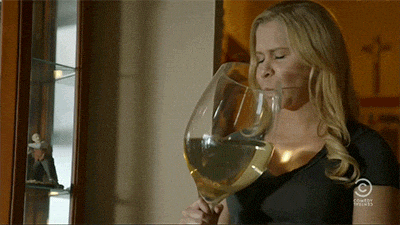 Sounds amazing, right? What's the catch?
Really, there aren't too many. Alaska is a great airline but doesn't have a ton of travel affiliates. If you're into #travelhackmagic you will know that Alaska points are considered some of the most valuable due to price of flight versus value of point. If you have some cobranded cards through other vendors you can transfer points (not always a good choice) to Alaska at usually a rate of 3 of their points to 1 Alaskan. ANYWAY THIS POST ISN'T ABOUT TRAVEL HACKING. #travelhackmagic
First class isn't really first class. It's business class. But the amenities are nice and it's not as expensive as "real" first class.
Alaska only has a few lounges and none in Indiana. Cali has a handful such as in LAX (those Los Angeles Airport for all you non-travel hackers). It's a bummer but not a deal breaker.
If you book 1 first class ticket for 40,000 points from San Francisco to Hawaii, you won't be able to book another one at that point value. I'm now going to rant in parenthesis so feel free to skip it because it's just me bitching about first world problems. (When we opened two Alaskan cards to get the sign up bonuses, we got the 40K points–but it took over a month to hit the account. No big deal. What WAS a big deal was I found a first class ticket to Oahu from San Francisco for 40K points. Awesome, booked it! THEN I'm thinking that I'll just go book my other first class ticket with my 40K points from my other account. Nope! They apparently only allow one 40K point booking and then they skyrocket the points to 80K–effectively making it impossible for me to use those points. So I had to purchase a 1 way ticket first class for myself. On the way home, I used the leftover 40K points to book us flights in economy and then upgraded each of the flights to premium economy for the longer stints of the trip).
The companion pass for Alaskan isn't like Southwest–which is essentially a BOGO deal. Alaska makes you pay around $100 for your companion–but if you're flying a long or expensive trip, it's a good bargain. HOWEVER Alaska will make you use a super crazy long promo companion pass code before logging in and when they see you're using a companion pass, they increase the prices of the seats a bit and don't allow you to book with points. Bad on you, Alaska Airlines.
Runners up that didn't make my favorite airlines list but are worthy of mention.
Allegiant Air, founded in 1997, caters to leisure travelers and snowbirds. Recently, they've expanded their reach from the Midwest to the west as well and only offer low cost, direct flights from lower cost airports. So you can't fly from Chicago to Vegas but you can catch a cheap flight from Indianapolis to Vegas.
Allegiant is a no frills airline that allows you to fly super low cost with minimal bags but will charge you for anything additional except personal items so be aware of that. The price is much better than some airlines still and if you're just trying to catch a short flight and don't want the big prices from Delta, American, or other major airlines, this is your chance.
Pros
Cheap flights! #catchflightsnotfeelings is definitely the catch phrase for this carrier. Except, you're going to feel super happy when you land in Fort Lauderdale, Las Vegas, or even Punta Cana and still have all your money in tact!
You can pay for more premium options. No first class or business class options but if you need some legroom, you can upgrade to an exit row for a price.
They have all inclusive options for upgrading. With Allegiant Bonus and Allegiant Total, you can save a few dollars by bundling upgrades such as carryon bags, checked bags, and seat selection (including premium seating) all for one price. Between Indianapolis and Las Vegas without any checked bags or seat selection, my cost, round trip to Vegas 2 months from now was $92. Your best bet is to upgrade to their Allegiant Total, which includes early boarding, checked and carry on bag, and premium seat selections. Adding these things on separately (seat and checked bag) was almost as expensive as just bundling the entire thing. So for value and comfort, upgrade! For budget, pack light. Cheapest seats are in the back of the plan.
They fly direct from Indianapolis to places like Punta Cana, Dominican Republic! That's only a 4 hour flight which isn't too bad seeing as you'll be in a tropical paradise!
Cons
You have to purchase things in addition to your ticket price.
Seats are basic. No entertainment, minimal reclining and padding. But good enough for a short stint.
They don't fly to most major airports with the exception of Fort Lauderdale and Las Vegas.
They don't have a points program (not a real one). They do have a branded credit card but save your credit. After hitting the small spending bonus your perks are $150 cash back and once per flight. There are far better credit cards available with much better payoff.
The last airline that doesn't make my favorite airlines list but is still worth mentioning is Spirit Airlines.
Spirit Airlines was originally a trucking company which expanded into air flights for cargo transportation in the 80s. Later on, they opened it to passengers. They are labeled as an "ultra low cost airline." I don't know if that's exactly the best way to describe them since they're about on par with Allegiant. 
Side note: I've never flown Spirit but the reviews are good and prices are good. You do have to upgrade for things you want. Like Allegiant, you can also bundle those upgrades for a cost savings.
Pros
Low cost
Flies out of most airports
Cons
1. You have to purchase upgrades and seating (like Allegiant)
2. The flights I've researched are not during peak times which means you're probably going to arrive super super late to your destination or super early–depending on when you arrive.
I hope that me sharing my favorite airlines with you helps you to decide to say yes to adventure! Life's short–travel! You can always watch TV later but who knows when you'll make the time to travel again! Life happens so travel often (on my favorite airlines of courese!)

Oh yeah, if you want to travel with me! I've got some amazing travel collections available. Send me a message here and we'll chat! I'll even help you plan your trip!
Check out some of our latest travels here in Las Vegas, Michigan, and Hawaii!

Much Love!
Nate
Education
Engagements
Elopements
Weddings
I'm so glad you're here! Please enjoy these moments and use the links below to navigate to other badass wedding, elopement, and education content!

Welcome!